---
May Sun & Moon illumine me
The 5 Radiances assist me
Yin & Yang care for me
The 4 Seasons nurture me
The 5 Elements guide me ︎︎


Carolyn Barron Garcia, Physician of Eastern Medicine

---
I'm a licensed Acupuncturist, Herbalist, Physician of Eastern Medicine, and emissary of the Taoist Alchemical Arts whose work is an exploration of Nature's intelligence as it manifests in the body, rewilding healthcare for the refinement & restoration of all beings. I practice medicine as a technology of liberation, and I'm here to roll up my sleeves and help you befriend your body & reclaim your agency. This approach to treating chronic disease engenders a true state of body autonomy, reacquainting you with the rhythms & cycles of your body and liberating you from a dependence on medical models that undermine its intelligence & flow.

I grew up a writer deeply entrenched in the Riot Grrrl movement, which oriented my compass towards a feminist model of healthcare that respects & reveres the sacredness of life, without a reliance upon medicines & institutions that are exploitive of natural resources and the body en masse. As a writer-physician, I believe it is my task to merge medicine and mythology, a lore-keeper for a sacred lineage that uses the balladry of nature to bring medicine alive for my patients.



I have spent the last 16 years in a clinical setting, supporting my patients with holistic primary care guided by the poetry of nature. I hold a Master of Science in Traditional East Asian Medicine with adjunct training in Alchemical Acupuncture, Medical Aromatherapy, Craniosacral Therapy, and Taoist philosophy. In addition to my clinical work, I write extensively about medicine & plant wisdom, teach community herbalism & Taoist self-care, create botanical product lines, and consult for my industry.



Botanarchy Herbs + Acupuncture
The Ethos
---
After a lifetime of worshiping the wise counsel of plants, I applied their ethos of authenticity, adaptability, resilience, and renewal to a healthcare model built on remediation, restoration, and respect for the natural world. I named my practice Botanarchy, which hearkens to the idea that medicine can be a form of resistance and a reclamation of our innate wildness, restoring our primal flow and connection to tao.


Acupuncture and herbal medicine are rooted in natural models that do not suppress the true nature of the body, enhancing connection to the microcosm of the body and the macrocosm of the earth. I aim to keep these medicines sacred and accessible, to offer a communion with your body in an approachable environment. I celebrate bodies in all manifestations, and serve patients of all races, genders, ages, ethnicities, and economic backgrounds. I treat the full spectrum of gender identities and expressions in a body positive, sex positive environment. A quarter of my practice has always been reserved for sliding-scale patients with financial need, please inquire to be enrolled in this program (and don't be shy about it!).

I keep my apothecary stocked with herbal products and botanicals made by friends & medicine women with a focus on DIY gynecology, sustainable herbalism, and menstrual care. Herbs & supplements are ethically sourced and reasonably priced, based on the premise that everyone should have access to the medicine of plants.

Finding Us
---
Botanarchy Herbs + Acupuncture

712 1/2 N Van Ness Ave

Los Angeles, CA 90038





Botanarchy is nestled in the bungalow behind the storefront at 712 N Van Ness Ave. Walk down the driveway to the right, and you will find us all the way in the back. Botanarchy acknowledges our presence on the traditional, ancestral and unceded territory of the Gabrielino/Tongva peoples.

There is free two hour parking on Van Ness, as well as metered parking before 3 pm on Melrose. There are usually ample spots across the Melrose intersection on Van Ness directly in front of Raleigh Studios, as well as on Raleigh St. Parking in LA can be capricious - we recommend arriving 15 minutes early so that you don't feel hurried or stressed.





If you arrive early to your appointment, please keep a meditative vibe, as there may be a patient finishing their session in the treatment room. Feel free to make yourself some tea, and relax in waiting room with a zine from our zine library on natural medicine + radical self care.


On Accessibility
---
Botanarchy is on the first floor and is wheelchair accessible. There is also an accessible restroom on the first floor.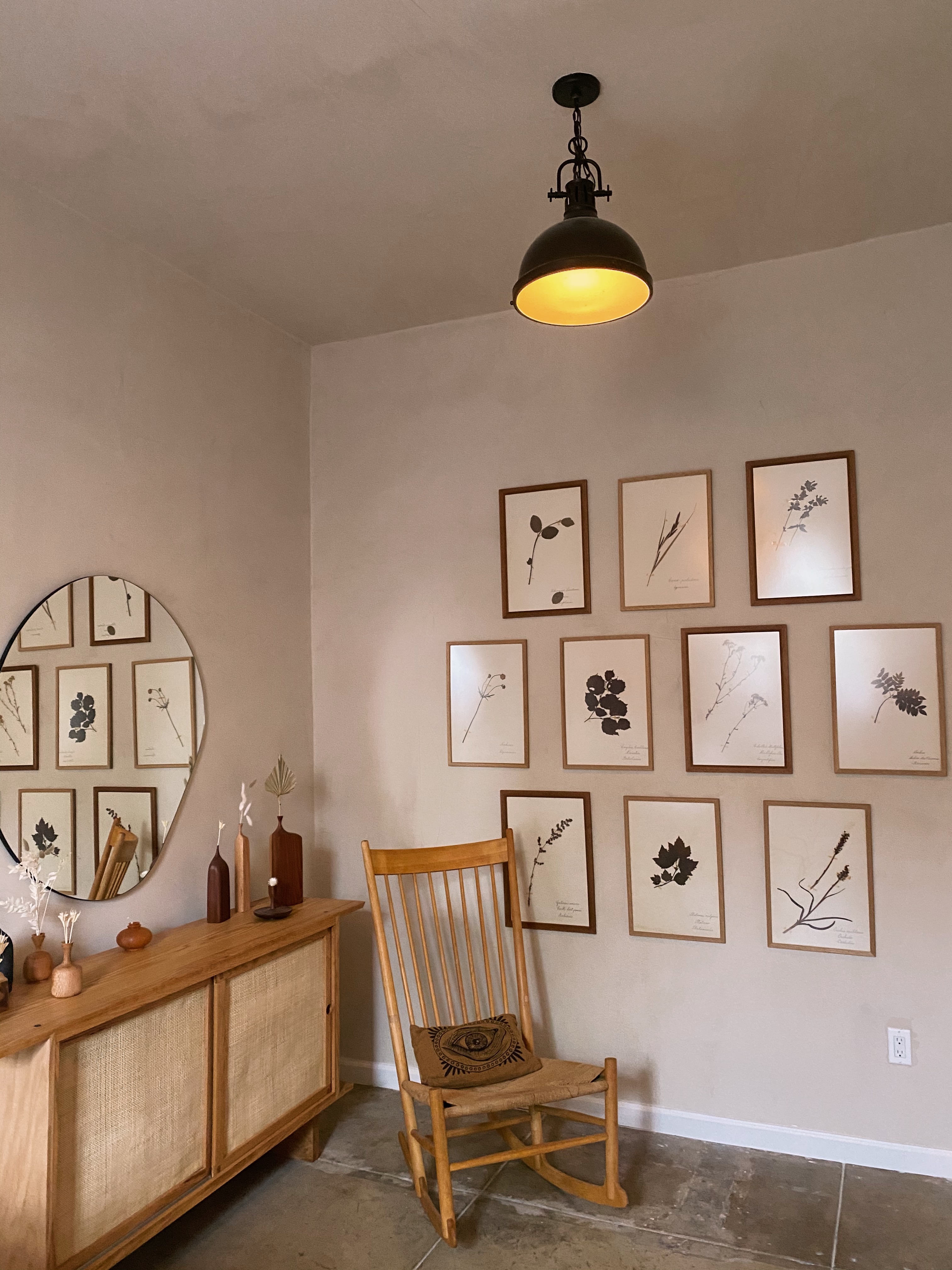 ---



"Carolyn Barron is an acupuncturist but truly she's the divine feminine principle in action. Might sound over the top but, being in this woman's healing hands is an injection of the kindest, warmest, wisest, most intelligent medicine. She is an avatar of mother nature's brilliance, bringing her keenly trained mind and feminine grace in equal measure. You simply feel held in the most transformative field and your body can start to do what it knows how to do again….thrive. Carolyn feels like she's from the future (one we want to inhabit) and the past. Elevating and grounding. And did I mention she's a poetess supreme! It's in her writing, her space, her ethic of care. If you are in need of transformational medicine, I can't recommend her enough."

- Kristan Sargeant, TedxWomen, Coach & Therapist


"Carolyn is my go to practitioner for all things traditional Chinese medicine and acupuncture. Not only have I gone to her for years and received so much healing, I regularly refer her to all of my clients, friends and family. I couldn't recommend her enough. Not only is she sweet and so sharp, she is an incredible healer and medicine woman."

- Millana Snow, Energy Healer & Founder of Wellness Official


"Carolyn is a messenger, I truly believe. Ushering in what you have been asking for, without knowing it. My in depth session with Carolyn started with a deeply thorough intake… about everything. My health, body, hormones, meds, energy, etc. Then she got to work with an incredible acupuncture session (sound bath on repeat as I relaxed into bliss) then a fantastic cupping session. Her space is divine and magical (and I walked there!! Hello WeHo!) and filled with all sorts of goodies and offerings like teas, medicinal mushroom elixirs, oils, rubs, books – oh dear good lord it's little treasure trove. But it's Carolyn's energy, tuning in, wisdom, nurture and deep knowledge and expertise that makes the whole experience dreamy. I cannot wait to go back. She will for sure be go-to for all things acupuncture and so much more. She also gives workshops around town and is a specialist in so many areas I don't know where to begin."

- Emily Wagner, Groomed LA