DATE. 08.12.2020


FEEDING YOUR EARTH ELEMENT
Late summer digestive alchemy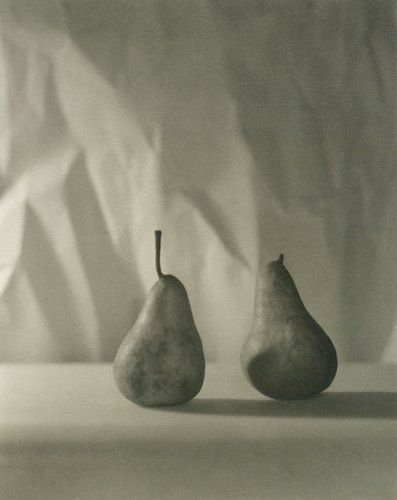 Jan Groover, Postmodern Photographer
"It is not easy to recognize and choose good nourishment of any kind if the spontaneous and receptive instinctual part of us is numb and neglected."

- Jean Shinoda Bolen

As someone who has the privilege of tending to bodies and secrets, I know how deep and vast our wounds with Earth run, expressing themselves through disordered and dysregulated eating. Let's get something straight - If we are eating outside the boundaries of Monsanto-fied foods that feed corporate egregores whilst robbing bodies and Gaia of their legacies, there are no inherently 'good' or 'bad' foods. Where food falls on the spectrum between 'good' and 'bad' is completely relative, and is one of the myriad ways we fall victim to internalized prejudices informed by a slew of various cultural conditionings that impose false hierarchies on things. Most of this has more to do with socio-economic biases (and sophisticated advertising both overt and covert) and less to do with nutrition. That said, food CAN support or negate our thriving, but this is different for everybody and informed by the climate of each person's unique ecosystem, personal history, and stew of inflammatory predispositions that can take a lifetime to understand. This is where the Taoist approach to nourishment diverges from most modern nutritional practices… we think seasonally and contextually, focusing on the relative truths of each person, and not a supreme truth, acknowledging that reality is in a state of process. Everything changes, nothing is constant, and sometimes things flourish best when left alone. We don't need to obsess too much about these things (but I still do from time to time, it's a hard knot to undo).

Which is to say… the following ruminations on digestion aren't about diet in the sense of DON'T EAT LECTINS, LECTINS BAD, but more about the SPIRIT in which you eat your food. The query of Earth is 'what is your relationship to nourishment in general,' so this work can be aided by understanding the ways digestion is supported in Chinese medicine, gentle pillars to reinforce the Earth element.

土 Earth is stodgy and likes monotony, ergo having stable rituals around food is a way to encourage digestion and assimilation. Chew slowly, eat regularly, try not to eat when angry, tired, or rushed (impossible, I know, but worth stating as your ever-concerned aspirant granny doc).


土 Following the meridian clock, the qi of the Stomach is at peak energy between 7 + 9 am, and the Spleen qi between 9 + 11. If you loooove syncing up with your biorhythms, eat a big, sexy breakfast between 7-9, and then carve out a swathe of Spleen time between 9-11 for meditation.


土 Earth gets soggy and slow with damp and cold foods, and digestion gets sticky, curdled, and congealed like when excess dampness turns the earth to mud. The process of warming up cold foods absorbs a fair amount of your precious qi, energy that you could be using for far more interesting things. In some internal climates, too many foods of this nature end up damaging digestion over time, so it's worth examining if ice cream, dairy, iced drinks, and smoothies might be curdling your innards and impairing flow.


土 Science experiment: try not drinking water with meals (puts out the digestive fires and dilutes your precious gastric juices!) and removing iced drinks from your repertoire for a hot minute. See if your center feels more fortified.


土 Keep the Earth strong and nimble with warming foods and spices. Warm grain bowls, pumpkins and squashes that embody the golden color of the Earth element in her prime, cardamom, cinnamon, ginger, soups and stews, parsnips and root veggies, baked yams drizzled with maple syrup, think like a harvest goddess and what she might eat.


土 An out of balance Earth element craves sugar, but often does't respond to it well (oh, the pathos!). Sweets that get those neurotransmitters all a'gaga whilst also nourishing the Earth are molasses, dates, rice syrup, warm fruit compotes, rice pudding. Think sexy macrobiotic restaurants from the 90's.

If you're feeding your Earth responsibly and still experiencing digestive duress, or feel like old tricks ain't working, I leave you with a slew of Earth element reframes for intuitive eating that can separate the proverbial wheat from the chaff, and guide you in the direction of waking up your receptive and instinctual gut-mind:

土 Are you allowing the Earth to provide for you?


土 Are you approaching her bounty with reverence, slowing down to receive it, tuning in to how it may support or hinder the unfolding of your Tao?


土 Are you sublimating unmet needs through compulsive corn chip consumption (guilty as charged over here)?


土 Are you looking to food for sympathy?


土 Do you have stable rituals around food, feeding yourself in congruence with the needs of your day so that you can provide for your emotional and physical labor?


土 Are you warming your center, keeping your earth warm like a swaddled child?


If any of this resonates and feels like it needs further unpacking, you might want to enlist the wisdom and wiles of your acupuncturist to work on fortifying your center.